---
Ramuné Original is the flavor that started it all! For many people, this is the one and only Ramuné. With it's unique flavor that no one can duplicate, taste a little of the history.
Ramuné Melon is one of our most popular flavors. Tastes just like the real fruit. Try our refreshing Melon Flavor.
---
Ramuné Strawberry Flavor was the second flavor that was introduced in the USA! Not too sweet, Ramuné Strawberry reminds you what a real Strawberry tastes like.
Ramuné Orange is the perfect balance of sweetness and citrus. Try it out for yourself.
---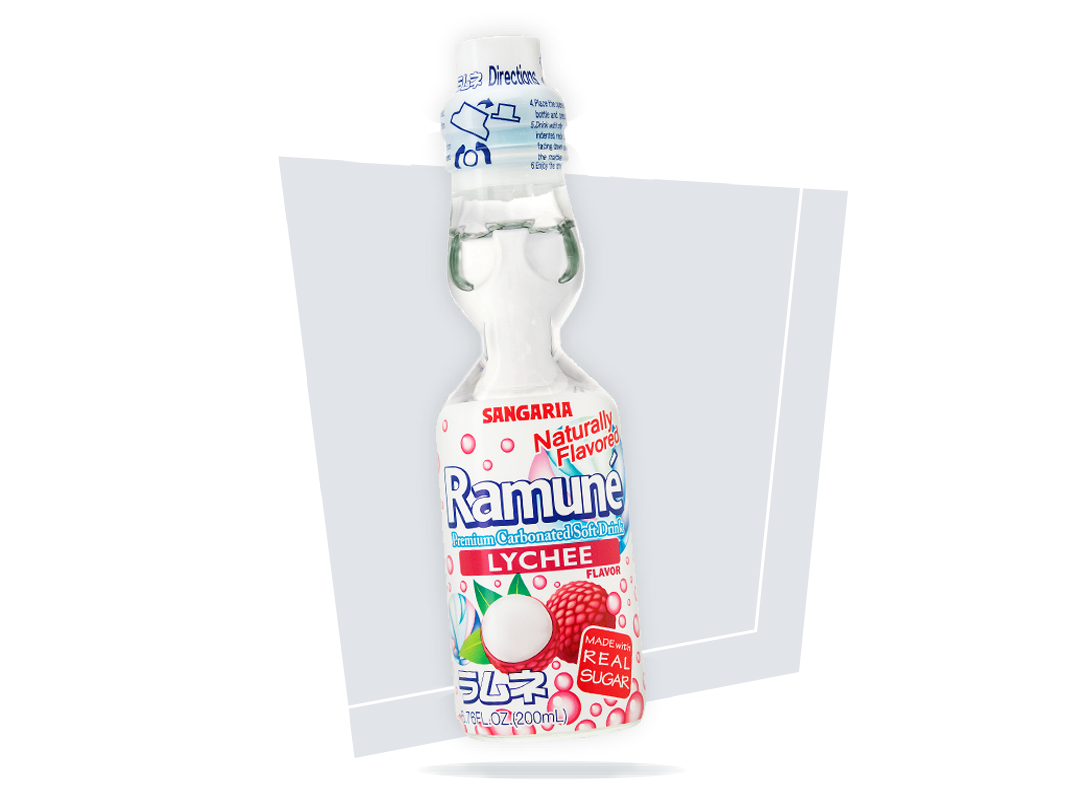 Ramuné Grape is the latest flavor to join our Ramuné line up. It has the characteristic of the big plump grapes you eat in Japan.
Ramuné Lychee is unique, delicious and everything you'll love in one of our popular flavors!
---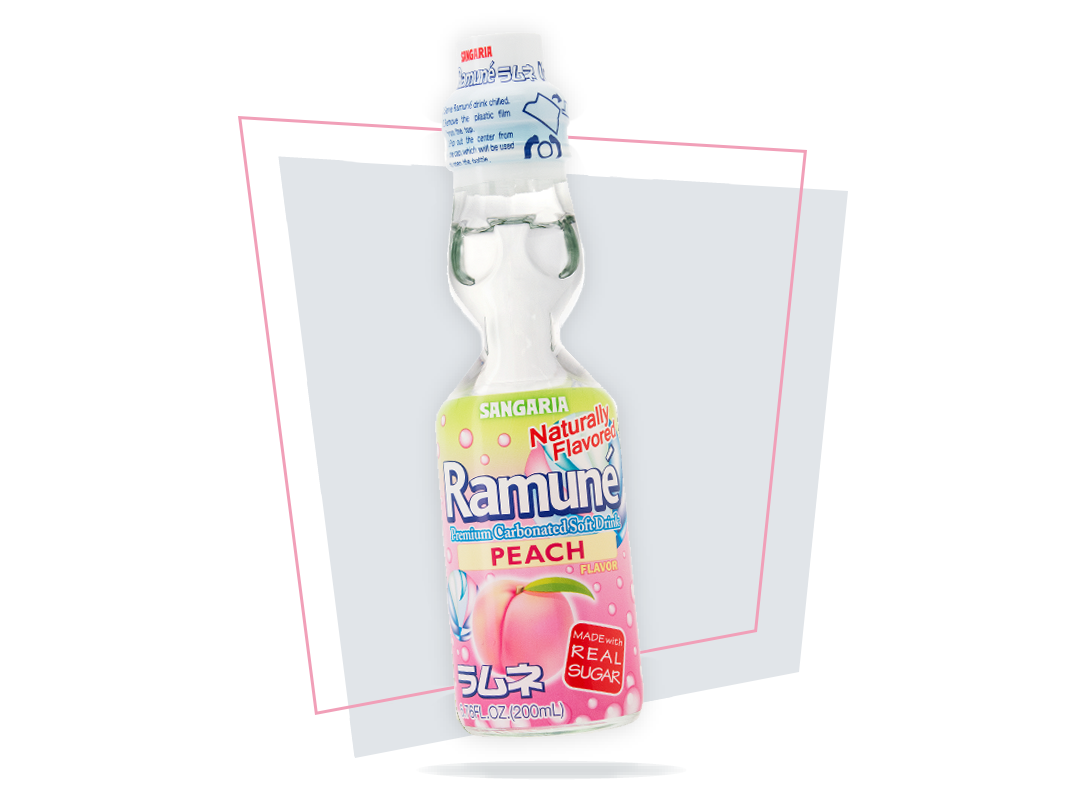 Ramuné Peach is a unique and tasty flavor that you will want to try out for yourself!